Signature of Quality
Welcome to the world of beautiful music as experienced in the sights, touch, and sound of the Walter piano! Your decision on a new piano is an important one. It involves evaluations of cost, quality features, and sound. I want our web site to assist you in recognizing quality and dollar value in your piano purchase.
I have been very personally involved in the rapidly advancing piano design technology of the last two decades. The piano forte is an amazing complex blend of a myriad of factors, each one being vitally important to the total piano sound. The study of piano design and construction is so complex that it has been historically and is today as much an art as it is a science.
Our company is uniquely capable of providing you with the piano your hard-earned dollar deserves. Our design reflects the latest technology artistically applied. Our company structure and size make us especially sensitive to the musician's needs and flexible in implementing change.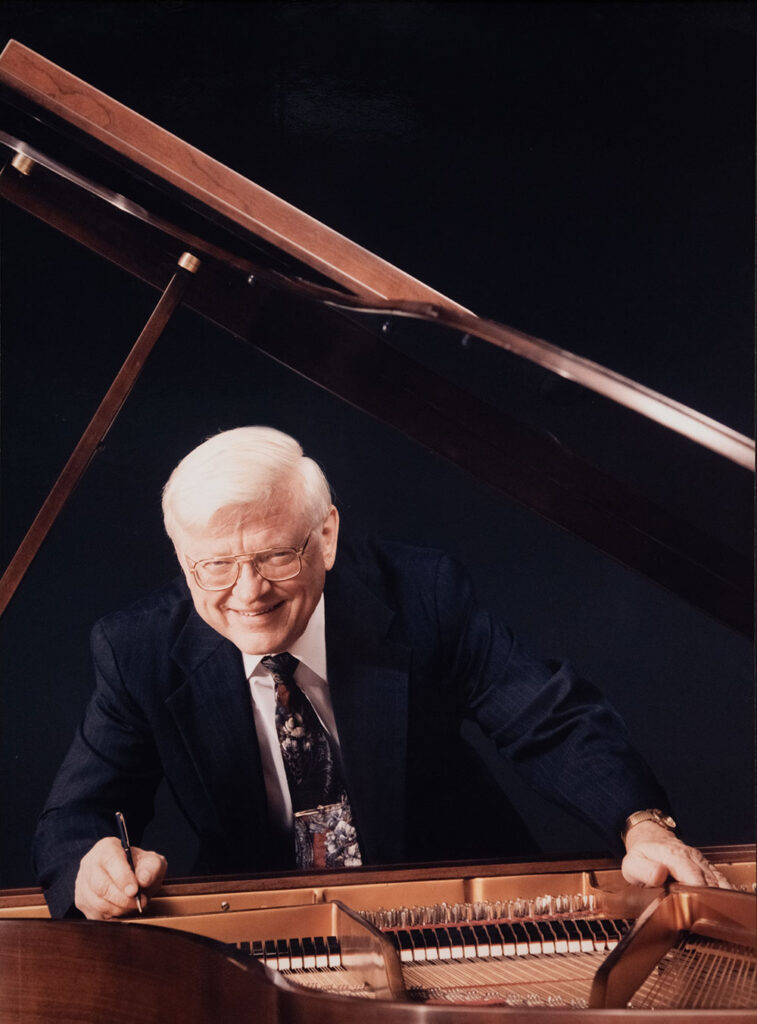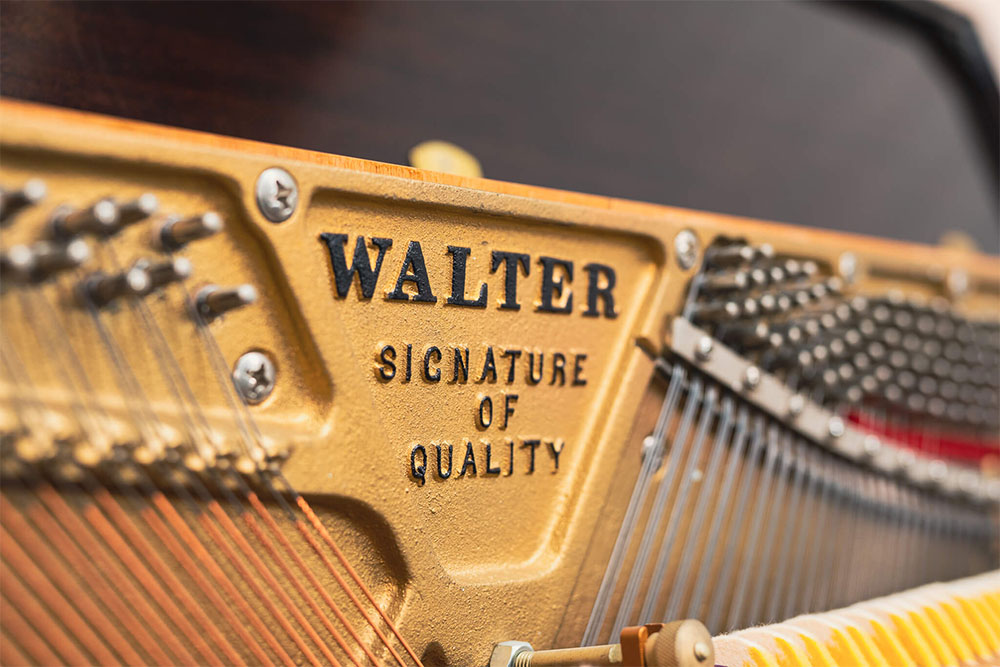 You can know for yourself the difference between a "sales pitch" and a genuine quality feature. Compare the best and the worst. Find out what characterizes the cheaper spinet pianos and what characterizes the very finest concert grands. Does the piano you are considering draw from the features, design criteria, and materials of the finest pianos available, or does it reflect the cost cutting sacrifices found in lower-end pianos?
Be careful not to let immediate cost considerations override eventual cost savings that only quality can provide. There is much truth in the statement, "You will never be sorry you bought the best!"
I obtain great satisfaction in producing the Walter piano and give thanks to the Lord for the family, employees, and abilities He has provided. We thoroughly enjoy building quality pianos and experiencing the satisfaction of a job well done. I expect Charles R. Walter pianos to always be the highest quality. Such a goal demands close attention and persistence in detail day-by-day. Every Walter piano to leave my factory is personally final inspected and signed by a member of my family – hence the inscription, "Signature of Quality."
Compare, shop wisely, study prudently, and listen carefully. I think your choice will be the Charles R. Walter piano!