The Charles R. Walter W190 grand piano is a handcrafted piano like all of the Charles R. Walter pianos. ALL of the Walter Pianos are made of only the best materials mostly from America and Germany.  The W190 is available in many different wood varieties and finishes upon request.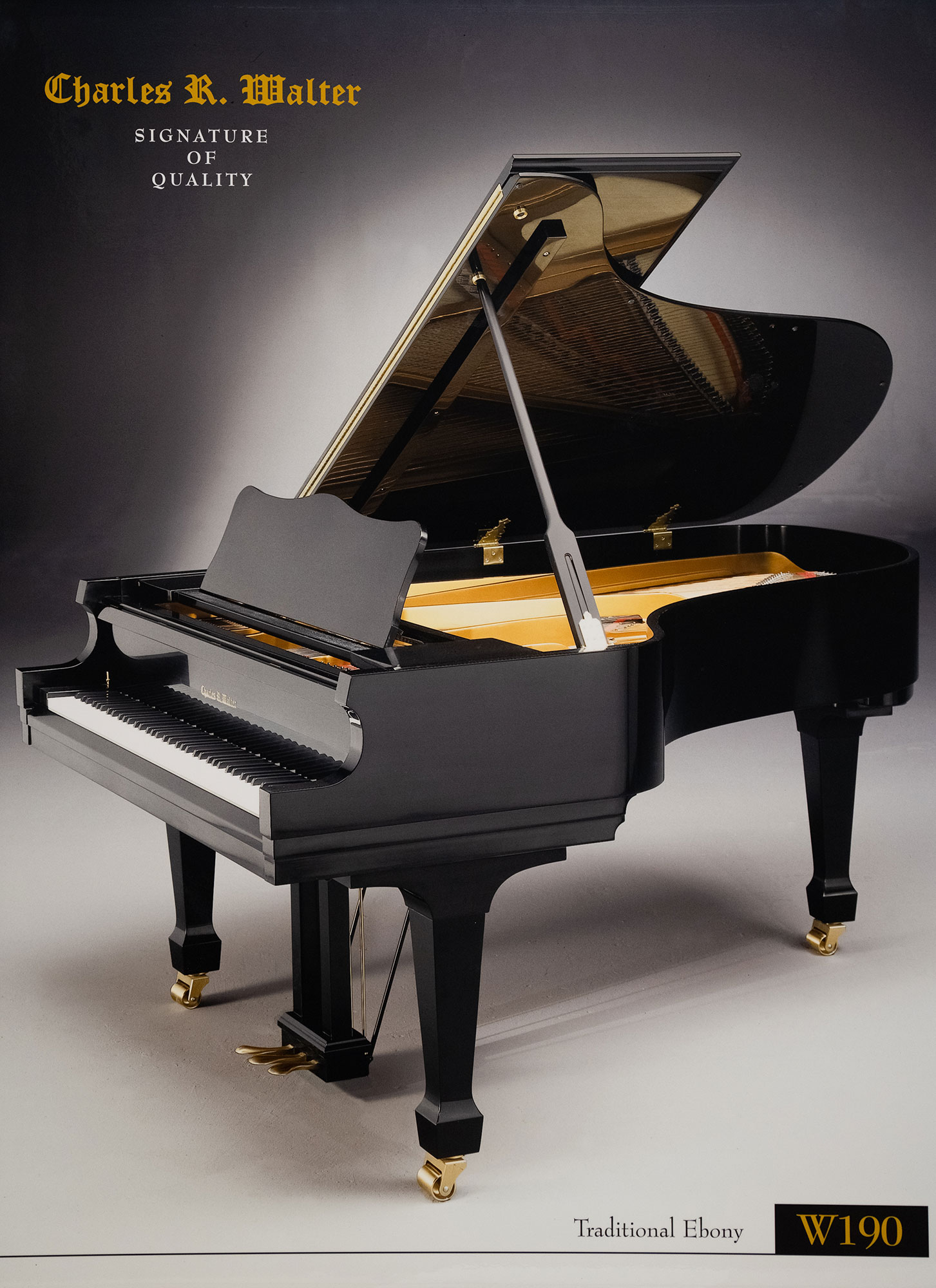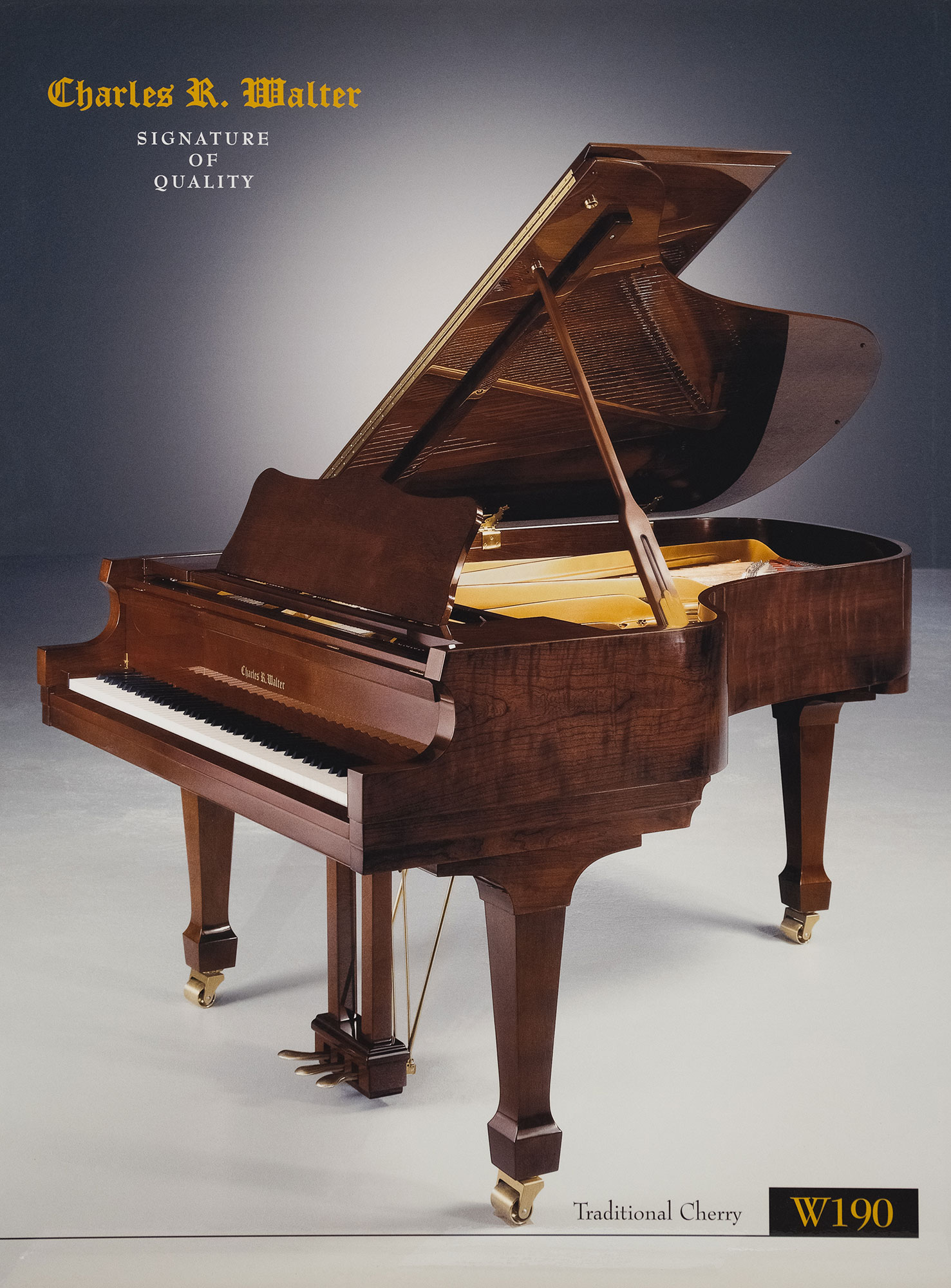 Grand W 190 Specifications
Dimensions and Weight
Length 6'4″ Height 38 1/2″ Weight: 760 lbs.
Rim Construction
A full 2 1/2″ thickness of selected hard maple layers, laminated, cross banded and held with moisture-resistant glue, then held at a constant temperature and humidity for at least four weeks to ensure proper moisture content.
Pinblock
The finest quality Delignit pinblock is used to guarantee an extraordinary life expectancy.
Bridges
The bridges are hand made and pinned; manufactured of hard maple according to a special vertical lamination process with a high grade, quarter-sawn maple cap.
Sound Board
The sound board is made of clear, close-grained, quarter-sawn, solid spruce. It is varied in thickness by reason of acoustical design. The ribs are of select, quarter-sawn spruce graduated in width and thickness, and feathered for flexibility and frequency of response. Each rib receives a special individual crown for its location in the sound board structure. The ribs of the Charles R. Walter Grand are also unique in their method of being mortised into the inner rim. This process is individualized for each rib of the piano, producing the perfect balance of stiffness and flexibility required in every square inch of sound board. The exclusive sound board design gives a very even tone from low bass to high treble.
Strings
The treble strings and the core wires of the wrapped strings are of the highest grade music wire. The wrappings of the strings are solid copper wire. String length and diameter of inner and outer wraps are all carefully computed to achieve the very smooth inharmonicity scale so characteristic of all Walter pianos. The longest speaking length of the W190 Grand is 57 1/2″.
Action
The Walter Grand contains the finest grand action, custom made by Renner for the W190 piano.
Keys
Specially designed Kluge keys go into every Charles R. Walter Grand. Each is individually lead-weighted (balanced) for a smooth, even touch.
Hardware
All external trim, including the heavy casters, are of solid brass.
Case Parts
All case parts are of lumber-core and solid hardwood construction.
Finish
All parts of the piano are carefully sanded, given multiple coats of specially formulated lacquer, hand-rubbed and polished.
Warranty
The Charles R. Walter W190 Grand has a TEN (10) YEAR FULL WARRANTY against defects in parts, materials and workmanship.